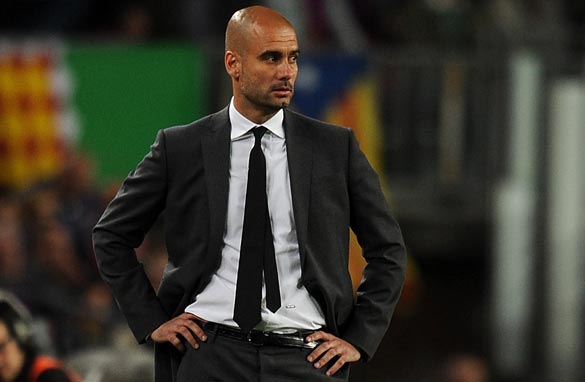 Bayern Munich have clinched the Bundesliga title in record time, reached the semifinals of the European Champions League and the German Cup, and yet they are preparing to say goodbye to manager Jupp Heynckes at the end of the season.
Considering how well the Bavarians have done this year, we have to ask, do they really need Pep Guardiola? I say no they don't.
Whatever way you look at it, Bayern have had an amazing campaign. Domestically, they are on course to set new league records for victories and points.
So far they have won 25 of 29 matches, which means they have a success rate of 86%. Bayern have only conceded 13 goals, meaning their goalkeeper is only beaten once every 2.2 games. By anyone's standards, those numbers are phenomenal.
Their performances in the Champions League have been just as impressive. Bayern have won seven games, more than any other team, on the way to the final four of the competition. They are second in goals scored and were absolutely irresistible as they demolished Juventus in the quarterfinals.
As good as Bayern's players are, there is no doubt the manager deserves a lot of the credit for their impressive run of results. Heynckes has rotated the squad magnificently and kept every player motivated throughout the season.
His tactics have worked wonders and he could walk away from the club with an historic treble under his belt.
This leads me to the decision the board made to change managers at the end of the current campaign.
You may have heard they decided to pursue Pep Guardiola in the winter because Heynckes had decided to retire at the end of the season, but there are many sources who say this is not the case.
There may actually have been a miscommunication about what was happening with the veteran manager in June. I have also heard that Heynckes was upset that club directors pursued Pep Guardiola without informing him first.
Whether these rumors are true or not and whatever way you look at it, the question is still a valid one. Do Bayern need Guardiola?